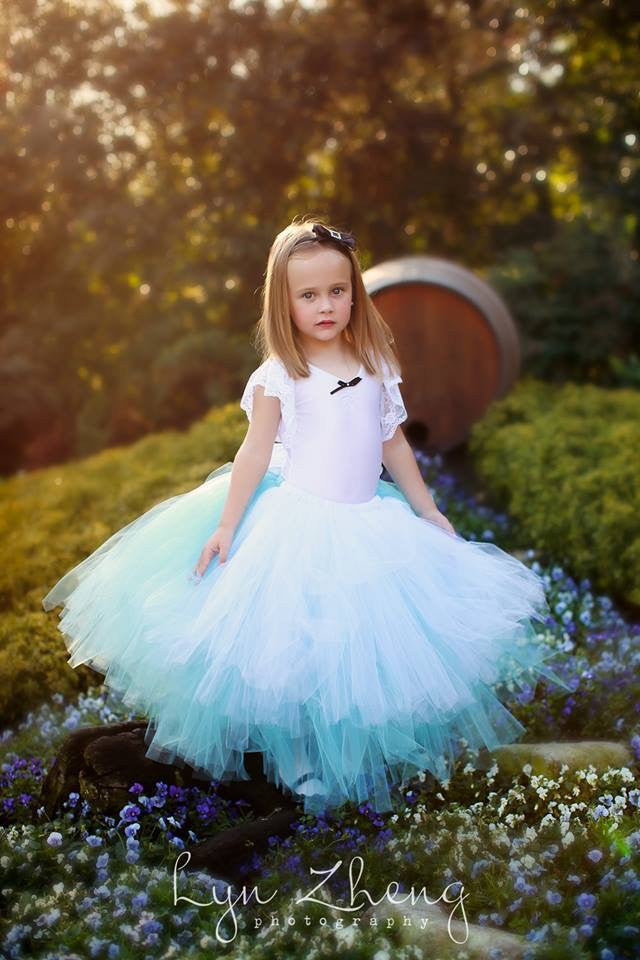 Alice Inspired Fairytale Outfit
Regular price $110.00 Sale
or make 4 interest-free payments of $27.50 AUD fortnightly with
More info
Whisk your Princess away to a far away land of magic and make believe. Our Fairytale inspired outfits are perfect for dress ups, photo shoots, parties and special gifts.
Please choose her size range and leotard size, then provide waist measurement and length from waist to floor either in checkout notes or email to sales@littlechiyo.com 
Please note, accessories are not included. Outfit is tutu and leotard only.   Price starts at $110 for size 2-3 and increases with larger sizes.